WCFM Launches Online Resource for Educational STEAM'N Learning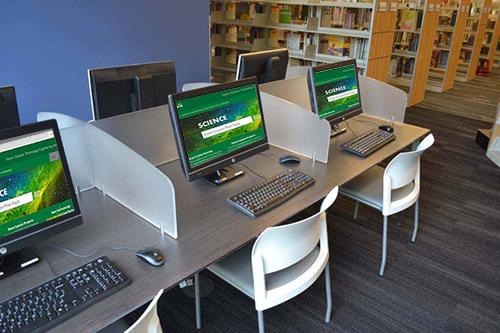 Our interest is to promote synergy between Science, Technology, Engineering, Math, Art, and Health Educators who are best positioned to inspire children to achieve a healthy education while placing them on a more productive path to become scientists, technologist, engineers, mathematicians, and artists. We believe that health and education outcomes are inter-dependent and that students are best served by community champions who step-up to the challenge to help us overcome persistent poverty and childhood obesity.
Ever wonder how many petals are on an Artichoke? Or more importantly wonder how a classroom of children might approach this situation? It proves to be a great way to get students to think about the scientific process, make and test predictions, and study the resulting data.
Founding members will have free lifetime access to a growing number of standards-based lesson plans that always include a nutritional health objective. These plans include both traditional type lessons as well as instructions on how to launch inquiry-based learning activities using fruits, vegetables, and other food items.
This platform works when people work with us. Please take time to join in this effort by contributing, sharing, and using our content. We have gotten the ball rolling and now need you to help us build upon this important framework. Engage us and connect us to your friends!
---
Related News: Plans for new Da Vinci Science Center in Allentown moving 'full STEAM ahead'
The Da Vinci Science Center on Wednesday released the latest renderings of exhibit plans, and announced PPL Corporation would be the title sponsor to the new building.

 

The new facility will be called the Da Vinci Science Center at the PPL Pavilion. It'll replace a current parking lot, with entrances on Hamilton Street and Eighth Street. Partners say they've already raised more than $37 million of their $72 million campaign. The new state-of-the-art facility is a step closer to bringing a big boost to downtown Allentown.

 

"The new science center will create permanent jobs, provide education for the growing STEM jobs across the region, and serve as the local resource, where youth and parents can spend time together," said Allentown Mayor Ray O'Connell. The 67,000-square-foot center will provide proximity to 16,000 children in the school district, and offer hands-on learning.

 

"Our children are learning more in STEAM when they are able to interact and engage with the learning material," said Thomas Parker, superintendent of the Allentown School District.

 

Plans will come to life through multiple exhibits in triple the space of Da Vinci's current Cedar Crest facility. Curiosity Hall will pay homage to Leonardo Da Vinci, the inspiration behind the center. The Science in the Making exhibit will highlight people and products of the region. Upstairs, people will get to see live animals and plants up close in the Lehigh River Watershed. You'll end in the My Body exhibit, which will include a larger-than-life immersive human body experience.

 

Current plans call for groundbreaking next spring, with the center set to open in spring 2024.


Read More: https://www.wfmz.com/news/area/lehighvalley/plans-for-new-da-vinci-science-center-in-allentown-moving-full-steam-ahead/article_4302b8f4-9d32-11eb-bd44-c36f984d4b47.html?fbclid=IwAR1PTnHP9PkbkYJWNDL3mtx7bB1boBnIToenvsSwJ9NXjMeN_93OtcEgkUQ

 

Read More: https://www.wfmz.com/news/area/lehighvalley/ground-broken-for-new-da-vinci-science-center-in-allentown/article_34585006-c258-11ec-a980-9385b3342ff8.html
---
Related News: Bucks County Intermediate Unit Provides cost-effective, management-efficient programs to public and private K-12 schools, school districts, and the community of Bucks County.
Bucks County Intermediate Unit is committed to the advancement of STEAM – Science, Technology, Engineering, Art, Math – education. Originally referred to as STEM, "art" has been integrated as a critical design element that helps take advanced conceptual ideas and transforms them into real, usable tools. Our focus on advancing STEAM education encompasses programs for both students and educators.

 

Established in 1971 by the Pennsylvania General Assembly, the Bucks County Intermediate Unit operates as a regional educational service agency to provide cost-effective, management-efficient programs to public and private K-12 schools, school districts, and the community of Bucks County. Today, we continue to fulfill our mission of service by addressing both traditional and emerging needs, serving as an essential link for learning in Pennsylvania, and as a liaison between local schools and the Pennsylvania Department of Education.

 

Learn more by visiting: https://www.bucksiu.org/
---
Related News: Club for the Future - Founded by Blue Origin

 

Founded by Blue Origin in 2019, Club for the Future is a foundation whose mission is to inspire future generations to pursue careers in STEM and to help invent the future of life in space. The Club and its collaborators are doing this through Postcards to Space, space-focused curriculum, and access to space on Blue Origin's rockets.

 

Send a Postcard To Space Earth is finite. To protect our gem of a planet and enable a future of abundance and growth, Earth needs space. Write or draw your vision on a postcard for what you think the future of life in space will look like—or any other message you'd like to send to space. Send your postcard to Club for the Future, we'll launch it to space and back on a New Shepard rocket, and return it to you stamped "Flown to Space." Send us as many postcards as you'd like—we'll fly them all.

 

Learn more by visiting: https://www.clubforfuture.org/curriculum/
---
Related News: Space Force, Purdue partner on STEM education, Innovation
The Space Force established an agreement with Purdue University Sept. 29, making Purdue the latest entrant into the Space Force's University Partnership Program.

 

Purdue President Mitch Daniels and Gen, David D. "DT" Thompson, USSF vice chief of space operations, signed a memorandum of agreement in Hovde Hall on the Purdue campus.

 

"For quite some time, Purdue's involvement in space has expanded far beyond our distinguished history of astronauts," Daniels said. "Our partnership with the Space Force provides yet another example of our commitment to space exploration and national security."

 

The signing was part of a two-day campus visit for Thompson, who received his master's degree in aeronautics and astronautics from the university in 1989. Thompson said the UPP will leverage the internationally-renowned research and educational opportunities available at Purdue to take on the engineering, science and technology issues facing the Space Force.

 

"As someone who has personally benefited from the caliber of education Purdue provides, I am excited for the next generation of Guardians who will expand their knowledge and expertise through this partnership," Thompson said. "Those Guardians must have the STEM foundation that provides a deep understanding of the space domain to conquer the challenges of today, coupled with the confidence and commitment to solve the problems we are certain to encounter in the future."

 

While on campus, Thompson met with Air Force ROTC cadets training for Space Force, as well as officers in the Purdue Military Research Initiative.

 

Air Force Col. Ken Callahan, currently posted with Purdue's Air Force ROTC detachment, said Purdue graduated several ROTC students directly to the Space Force this past spring and recently welcomed several new Space Force military graduate students to campus.

 

"These students are just one an example of the quality of education we have at Purdue," Callahan said. "People in the Air Force know about Purdue and its expanding connection to space and the Space Force program."

 

Thompson also talked with university leaders, heard from faculty at Maurice J. Zucrow Labs and took driving tours of Purdue's Discovery Park and the Aerospace District, a university-affiliated aerospace business hub for public and private research collaborations on research and commerce.

 

Purdue is one of 11 universities initially selected to join the UPP. Establishing strategic partnerships with this select set of nationally-renowned universities allows the Space Force to recruit and educate a diverse, high-caliber workforce, offer opportunities to advance research in specific areas of interest, and develop a 21st century, technology-savvy military service. Research is the largest component of the program, with Purdue and other universities each having its own research component.

 

Purdue was selected on criteria including the quality of STEM (Science, Technology, Engineering, Math) degree offerings and space-related research laboratories and initiatives; a robust ROTC program; a diverse student population; and degrees and programming designed to support military, veterans and their families in pursing higher education.

 

Following Wednesday's signing, Purdue and the Space Force will begin working together to meet the program's major goals, including establishing research assistantships, internship agreements, opportunities for Guardians to pursue advanced degrees and both ROTC and civilian scholarship programs.