WCFM Launches Online Resource for Educational STEAM'N Learning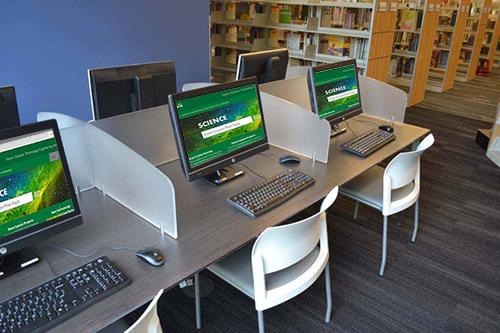 Our interest is to promote synergy between Science, Technology, Engineering, Math, Art, and Health Educators who are best positioned to inspire children to achieve a healthy education while placing them on a more productive path to become scientists, technologist, engineers, mathematicians, and artists. We believe that health and education outcomes are inter-dependent and that students are best served by community champions who step-up to the challenge to help us overcome persistent poverty and childhood obesity.
Ever wonder how many petals are on an Artichoke? Or more importantly wonder how a classroom of children might approach this situation? It proves to be a great way to get students to think about the scientific process, make and test predictions, and study the resulting data.
Founding members will have free lifetime access to a growing number of standards-based lesson plans that always include a nutritional health objective. These plans include both traditional type lessons as well as instructions on how to launch inquiry-based learning activities using fruits, vegetables, and other food items.
This platform works when people work with us. Please take time to join in this effort by contributing, sharing, and using our content. We have gotten the ball rolling and now need you to help us build upon this important framework. Engage us and connect us to your friends!
---
Related News: Club for the Future - Founded by Blue Origin

Founded by Blue Origin in 2019, Club for the Future is a foundation whose mission is to inspire future generations to pursue careers in STEM and to help invent the future of life in space. The Club and its collaborators are doing this through Postcards to Space, space-focused curriculum, and access to space on Blue Origin's rockets.

Send a Postcard To Space Earth is finite. To protect our gem of a planet and enable a future of abundance and growth, Earth needs space. Write or draw your vision on a postcard for what you think the future of life in space will look like—or any other message you'd like to send to space. Send your postcard to Club for the Future, we'll launch it to space and back on a New Shepard rocket, and return it to you stamped "Flown to Space." Send us as many postcards as you'd like—we'll fly them all.

Learn more by visiting: https://www.clubforfuture.org/curriculum/



---
Related News: Bucks County Library Book Returned After 44 Years
Anyone looking for a copy of Volume 42, Number 1 of "Protecting Our Environment" by Grant S. McClellan, it's back in the Bucks County Free Library system. After 44 years.




On Friday, the library system announced that the book, which was due to be returned on June 13, 1979, was returned in the mail to the Yardley-Makefield branch of the library system May 12.




This copy of "Protecting our Environment" was checked out of the Bucks County Library system in 1979. It was returned earlier this month.

"You can imagine how surprised we were to receive this book in the mail, along with the card showing when it was first checked out," said Pat Hartman, manager of the Yardley-Makefield branch. "Needless to say, this book is no longer in our catalog."




There are no plans to add the newly returned book back to the library system catalog because of its age, Emily Weber-Wood, marketing manager for the library system. The book with its yellowed checkout punch slip was returned anonymously with a $100 donation and a handwritten note.




"To whomever opens this: Sorry it's long past due. Thank you for helping the world learn," the note said.




The package containing the book did not have a return address, but the assumption is it was checked out of the Yardley-Makefield branch, which opened in 1977, Weber-Wood said.




No records exist showing who checked out the book or that it was missing, which isn't surprising since the library catalogue system has changed multiple times over the last 40 years, Weber-Wood said.




"It sounds like it fell through the cracks," Weber-Wood said. "Who knows? It was so long ago."




For those curious, the oldest unreturned checkouts the Bucks County Free Library is currently aware of are nearly 17 years overdue. They are three DVDs —"Charlie Brown," "Winnie the Pooh," and "A Christmas Carol" — and the J.D. Robb novel, "Visions in Death," Weber-Wood said.




While she completely understands why the person who returned the book wants to be anonymous, Weber-Wood said she is curious about where the book had been, especially given its condition, which was good.




"I can't imagine how lost or buried that book was," she said. "It was in decent shape. I am impressed."






---
Related News: West Virginia STEM Education Program Serving As a National Model
WASHINGTON, D.C. (DC News Now) — A conference in the Nation's Capital today singled out West Virginia's STEM education program as a model for other states to follow. It's focus? Delivering healthcare to rural and underserved communities.
The West Virginia model starts kids as early as 9th grade to acquire the skills needed to enter the health professions.
"The difference it has made in their lives," said Bethany Hornbeck, a West Virginia health education consultant, "In their communities – these kids are the first generation to go to college".
The program approaches 30 years of success in the Mountain State. Successful completion leads to a tuition waiver to any in-state college.
"To give them a hand up, not a handout," said Dr. Cathy Morton, head of the West Virginia University Health Sciences and Technology Academy. "We don't have brain drain and that's something we're really proud of."
This gathering was hosted by the National Institutes for Health (NIH), other states are embracing West Virginia's model.
"We reached out to NIH to have a discussion with them and they told us about the West Virginia program," said Robin Bartlett, Ph.D., RN with the University of Alabama. "it has been wildly successful."
Julia Boge is a teacher in Kansas where that state's program parallels the success of West Virginia's.
"In their senior year they'll get them out into the community, working in hospitals and clinics," Boge says. And she notes "There's a lot of difference in affluent districts versus underserved districts in terms of the networks the students have."
WASHINGTON, DC NEWS - https://www.dcnewsnow.com/news/local-news/washington-dc/west-virginia-stem-education-program-serving-as-a-national-model/
---
Related News: Science and Technology STREAM Learning Center To Open in Riyahd
A new center for science and technology called "ilmi" will be launched in Saudi Arabia to encourage scientific curiosity among youth in the kingdom as well as develop their skills, Saudi Press Agency reported on Saturday.
The center created by Princess Sara bint Mashhour bin Abdulaziz Al-Saud will allow youth to best connect with STREAM subjects like science, technology, reading, engineering, arts, and mathematics.
"ilmi will be a beacon of creativity, learning and accessibility," said Princess Sara, the wife of Saudi Crown Prince Mohammed bin Salman, as quoted by SPA.
The new center, the name of which translates to "my knowledge" in Arabic, will be a fully accessible Science Discovery and Innovation Center.
The ilmi center will be located at Mohammed bin Salman Nonprofit City in Riyadh and set to open in 2025. It spans 27,000 square meters and reflects the city's goals to embody creativity and sustainability through integration in its natural surroundings and extensive landscaping, and to make use of natural light.
The project aims to inspire and empower young people across Saudi Arabia to explore and create, as well as to tackle challenges hands-on, SPA said, adding ilmi's core is a unique approach that seeks to project a detailed, qualitative picture of how young people across Saudi Arabia best connect with STREAM subjects.
Princess Sara said ilmi "will offer all Saudi Arabia's young and lifelong learners the ability to realize their potential, further drive advances in the Kingdom, and help shape the future. Together, I hope that we will all create ilmi, and inspire and support our next generation."
The project is a philanthropic, non-government initiative incubated and supported by the Mohammed bin Salman Foundation (Misk) as one of its subsidiaries, and will operate in partnership with Mohammed bin Salman Nonprofit City.
The center will host planned permanent exhibitions that will be based around three core themes: Our World, Our Selves, and Our Inventions. In addition, it will focus on issues including space, ecosystems and AI.
The center will also host a variety of installations, events, talks, performances and learning partner programs designed to build a new STREAM community in Saudi Arabia.
ilmi will offer an integrated digital platform combined with a series of pop-up learning experiences across Saudi Arabia. These will start to go live this summer, and aim to get youth, parents, families and friends of all ages and abilities excited and engaged in STREAM before ilmi's physical home opens.
Also launching soon will be ilmi's online offering, which will feature a series of exciting, gamified design challenges that explore key STREAM concepts, connect them to real life, and invite participants to come up with creative responses as part of a competition.
To support this initiative, ilmi will also hold a series of live activations that will explore the STREAM content behind each digital challenge and encourage families and friends to work together to create and build solutions live.
- Arab News - https://www.arabnews.com/node/2306996/saudi-arabia
---
Related News: Space Force, Purdue partner on STEM education, Innovation
The Space Force established an agreement with Purdue University Sept. 29, making Purdue the latest entrant into the Space Force's University Partnership Program.

Purdue President Mitch Daniels and Gen, David D. "DT" Thompson, USSF vice chief of space operations, signed a memorandum of agreement in Hovde Hall on the Purdue campus.

"For quite some time, Purdue's involvement in space has expanded far beyond our distinguished history of astronauts," Daniels said. "Our partnership with the Space Force provides yet another example of our commitment to space exploration and national security."

The signing was part of a two-day campus visit for Thompson, who received his master's degree in aeronautics and astronautics from the university in 1989. Thompson said the UPP will leverage the internationally-renowned research and educational opportunities available at Purdue to take on the engineering, science and technology issues facing the Space Force.

"As someone who has personally benefited from the caliber of education Purdue provides, I am excited for the next generation of Guardians who will expand their knowledge and expertise through this partnership," Thompson said. "Those Guardians must have the STEM foundation that provides a deep understanding of the space domain to conquer the challenges of today, coupled with the confidence and commitment to solve the problems we are certain to encounter in the future."

While on campus, Thompson met with Air Force ROTC cadets training for Space Force, as well as officers in the Purdue Military Research Initiative.

Air Force Col. Ken Callahan, currently posted with Purdue's Air Force ROTC detachment, said Purdue graduated several ROTC students directly to the Space Force this past spring and recently welcomed several new Space Force military graduate students to campus.

"These students are just one an example of the quality of education we have at Purdue," Callahan said. "People in the Air Force know about Purdue and its expanding connection to space and the Space Force program."

Thompson also talked with university leaders, heard from faculty at Maurice J. Zucrow Labs and took driving tours of Purdue's Discovery Park and the Aerospace District, a university-affiliated aerospace business hub for public and private research collaborations on research and commerce.

Purdue is one of 11 universities initially selected to join the UPP. Establishing strategic partnerships with this select set of nationally-renowned universities allows the Space Force to recruit and educate a diverse, high-caliber workforce, offer opportunities to advance research in specific areas of interest, and develop a 21st century, technology-savvy military service. Research is the largest component of the program, with Purdue and other universities each having its own research component.

Purdue was selected on criteria including the quality of STEM (Science, Technology, Engineering, Math) degree offerings and space-related research laboratories and initiatives; a robust ROTC program; a diverse student population; and degrees and programming designed to support military, veterans and their families in pursing higher education.

Following Wednesday's signing, Purdue and the Space Force will begin working together to meet the program's major goals, including establishing research assistantships, internship agreements, opportunities for Guardians to pursue advanced degrees and both ROTC and civilian scholarship programs.




- https://www.purdue.edu/newsroom/releases/2021/Q3/space-force,-purdue-partner-on-stem-education,-innovation.html