Frequently Asked Questions
What is "STEAM'N"?
STEAM'N is an interactive, open source collection of science, technology, engineering, art, and mathematics lessons that always include a nutritional objective. The goal of this effort is to increase access to traditional and inquiry-based instructional materials that are relevant and consistent with current educational standards that also address nutritional health/education.
Why is "STEAM'N" important to ME?
STEAM'N is important for many reasons. Firstly, it is a valuable community-based resource that enables you to engage your peers to expand the FREE use educational materials aligned to STEAM Education, Art, and Nutrition.
Researchers have found that obesity precedes a decline in academic performance. Implementing instructional materials that also addresses nutritional health within the context of the social determinants of health strengthens our ability to educate vulnerable children who are at the greatest risk of obesity.
What are some of the things I can do on "STEAM'N"?
STEAM'N is designed to allow educators to supplement their current curriculum based instruction with a refreshing set of lessons that promotes the introduction of nutritional education into current classrooms or learning groups. Educators can contribute and share lesson ideas to build a knowledge base that their peers can draw from to perpetuate increased interest in STEAM Education, The Arts, and Nutritional Education.
Where do I go to retrieve my earnings and setup my deposit information if my lesson projects sell in the marketplace?
In order to view your earnings you would click on your 'Dashboard' link and then go to your 'Sold Lessons/Earnings' tab.
When you try to withdrawl any potential earnings for the first time, you will be redirected towards an onboarding portal via our Stripe partner, and ask you for further information. After this process is complete, you will return back to our Dashboard where you'll be able to process earnings. In order to transfer funds and process your earnings, it's necessary to have an active subscription after your 30-day free trial. You can check your subscription status or cancel at any time by going to your dashboard, and then selecting the 'Account Settings' tab.
Safety File check and Content Reporting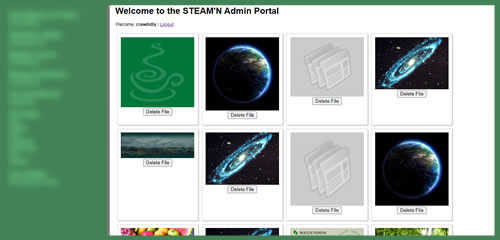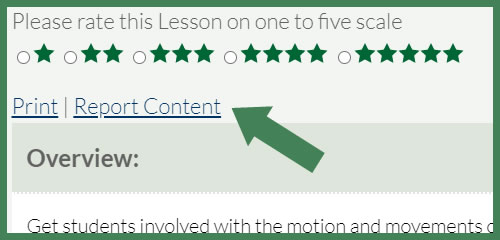 ---