Welcome to our new discovery based educational platform we call STEAM'N.
Our interest is to promote synergy between Science, Technology, Engineering, Math, Art, and Health Educators who are best positioned to inspire children to achieve a healthy education while placing them on a more productive path to become scientists, technologist, engineers, mathematicians, and artists. We believe that health and education outcomes are inter-dependent and that students are best served by community champions who step-up to the challenge to help us overcome persistent poverty and childhood obesity...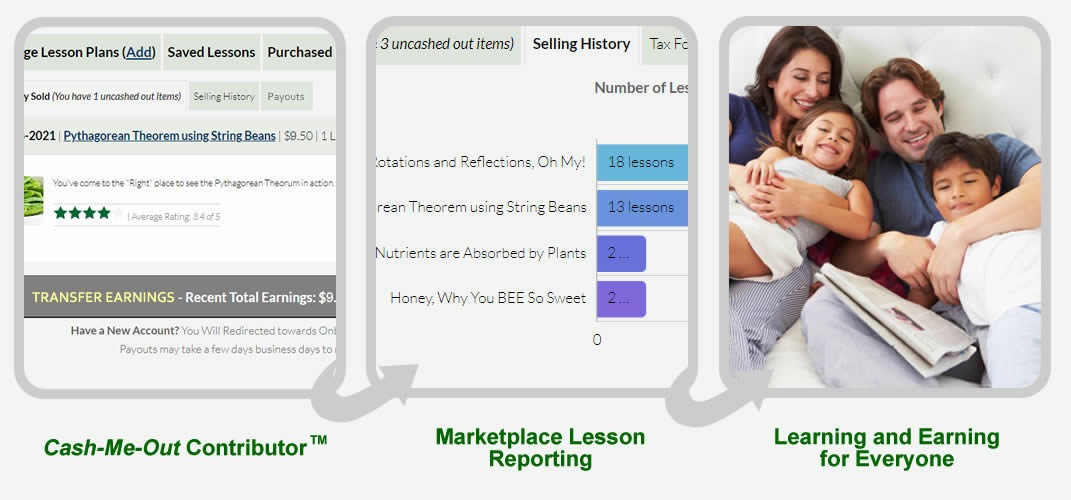 New! Introducing Cash-Me-Out ContributorTM

Get paid for lesson plans you contribute and that sell in the online marketplace. View and track stats and reports in the dashboard.